American Cup Early Bird Deadline Ends Today!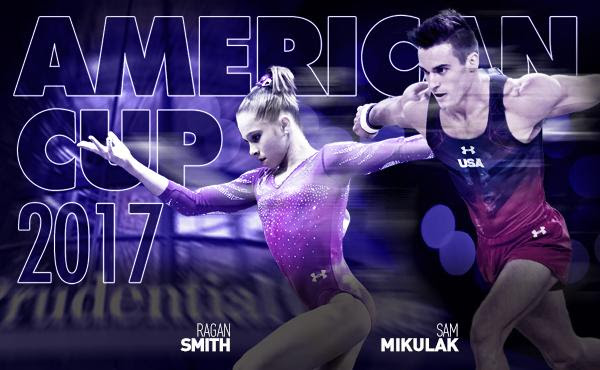 Today is the last opportunity for Gym Clubs to purchase tickets at the lowest price to the American Cup and save up to $100 on tickets. To purchase tickets, click here and download the Gym Club Order Form. You can also purchase group tickets by contacting the Prudential Center Group Sales Department at 973.757.6250.
The American Cup will be headlined by U.S. athletes: Sam Mikulak, two-time Olympian, and Ragan Smith, 2016 Olympic replacement athlete. The field includes 10 gymnasts who participated in last summer's Olympic Games in Rio de Janeiro, Brazil, including gold medalists Ryohei Kato of Japan, who is the defending men's American Cup champion. The American Cup is the USA's most prestigious international invitational and part of the International Gymnastics Federation's all-around World Cup series. Click here for the full list of competitors.
Nastia Liukin Cup and Elite Team Cup Tickets on Sale Now!
Tickets for both the 2017 Nastia Liukin Cup and the Elite Team Cup at Prudential Center in Newark, N.J., go on sale today at 10 a.m. ET. The Nastia Liukin Cup is slated for 7 p.m. ET on March 3 and showcases many of the country's best Junior Olympic female gymnasts. The 2017 Elite Team Cup is scheduled for 6 p.m. on March 4 and features top junior elite men from nine regions who are paired with a senior elite gymnast in a team competition.